Via Atenea, the main street in Agrigento, late night.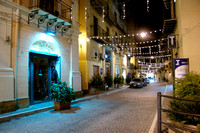 View of Agrigento from our hotel, early morning.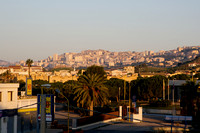 3* Tre Torri, in Villagio Mosé. Clean, but old interior.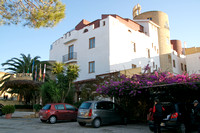 Wide view of Agrigento from the Valle di Templi.
Temple of Concord, 5th C BC.
Probably the best-preserved Greek Temple in the world.
We walked by it and would come back later.
Walked along Via Sacra to the Temple of Hera.